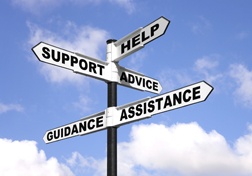 Blossoms Care Services are passionate about working with you to achieve independence. We want to support you to feel as confident in your home as possible.
We are able to provide bespoke support packages which are flexible and created by you. This support can be tailored to fit into your life and circumstances.


We can provide support from as little as 30 minutes per visit and we can work with you to ensure the support you require is effective and financially manageable.

Support we can offer varies depending on your needs, some examples of support we currently provide are below:
Personal care assistance and medication administration

Domestic support, laundry, household tasks

Meal planning/preparation and skill building

Assisting with Mail organisation and budgeting

Companionship- providing welfare checks for safety

Visiting family and maintaining friendships

Accessing appointments and advocacy

Accessing the gym, swimming pool, social groups

Assisting with sourcing education and employment
''Would like to thank all staff for how supportive they have been to my mum and dad'' - Daughter of home care individuals June 2020
'' Staff T goes over and above on her duties, I would like to compliment T for being so kind and caring''- Wife of home care individual-July 2020
''Caring for someone with mental illness can be hard at the best of times but throughout Covid-19 this is even worse- we appreciate the support given in our absence you have kept her safe and improved her well being''- Parents of Home Care individual May 2020
''

If you would like anymore information regarding Home Care , please contact a member of our Head Office Team who will happily help you.